High Strength Anti-corrosion Firproof heat&sound insulation MGO Roofing Sheet
1.Introduction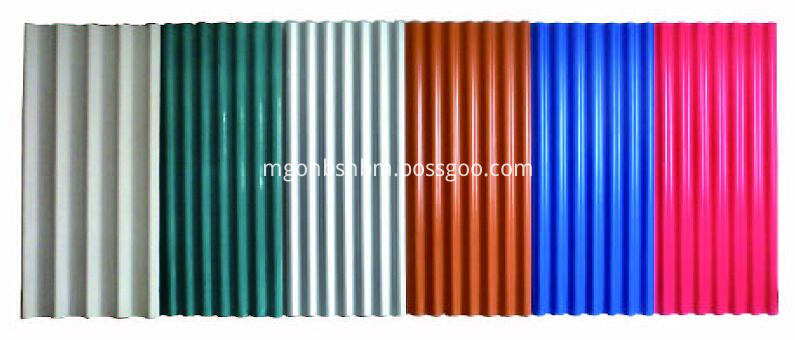 "Iron Crown" high strength fireproof anti-corrosion insulating MGO roofing sheet is a kind of energy-saving and enviromental protect roofing
material.It is made of several kinds of inorganic chemical materials,after production line processing and comblined.It is made of Magnesium
Oxide, Magnesium Chloride, Talcum Powder, Glass Fiber Cloth and other fireproof material.
2. Product Features
& 100% Non-asbestos
& high strength
& fireproof
& heat&sound insulation
& anti-corrosion,acid&alkali resistant
& anti-aging;long service life

& anti-typhoon;shock resistant
3.Specification



Length




1.0-5.8m(±5) 1800mm;2000mm;2400mm;3000mm;5800mm




Width




960mm;720mm;(±0.5mm)




Thickness




4-5mm(±0.5mm)




High strength insulation fireproof MGO roofing sheet can be made in different sizes according to customer's requirement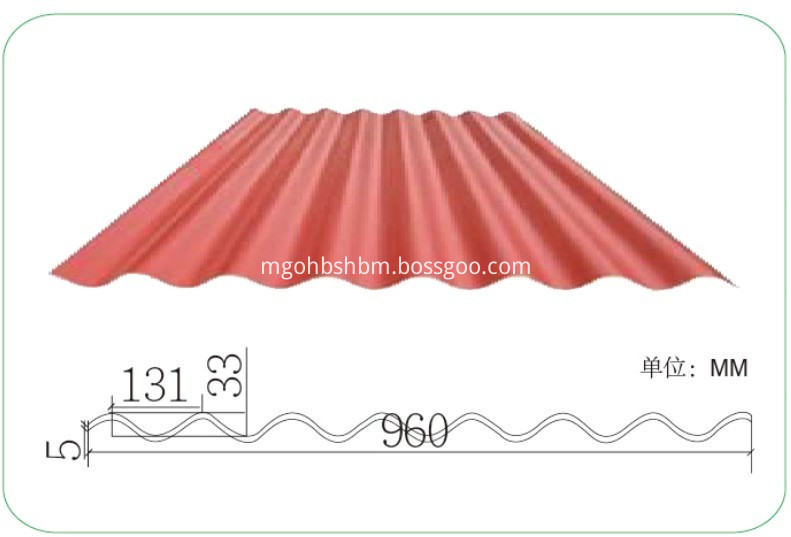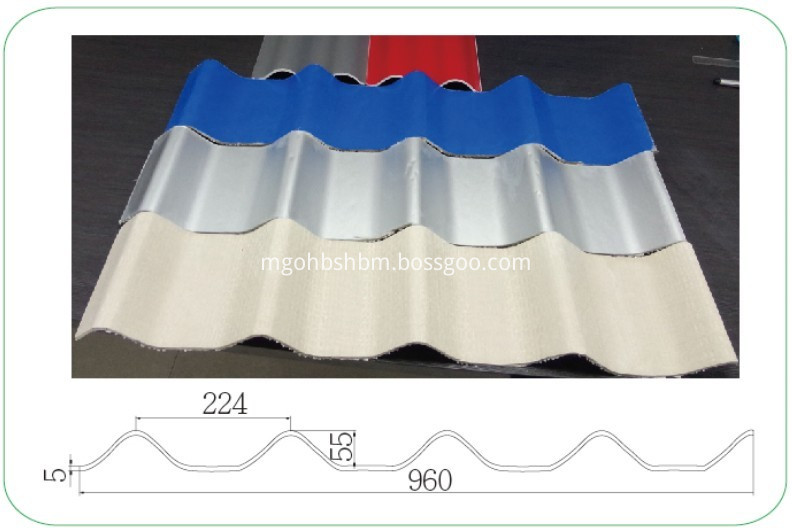 Sectional drawing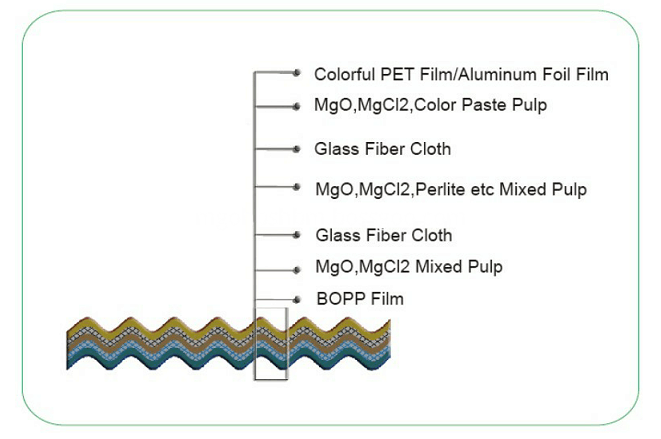 4.Performance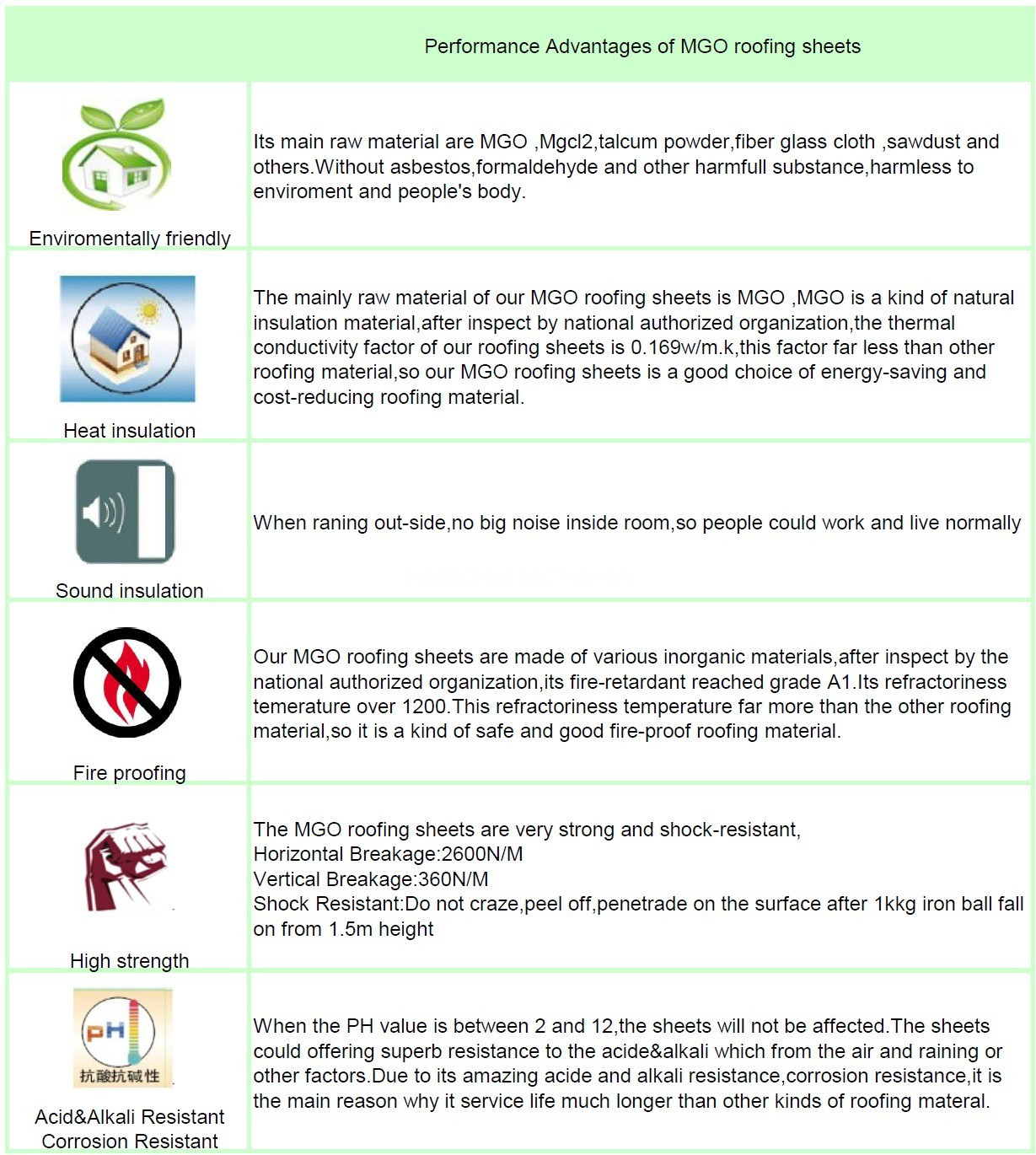 5.Application
The high performance characteristics make the MGO roofing sheet suitable for being used in the roof application of high temperature,high
corrosion industry,such as chemical plant,feeding farms,casting factory,work shop,warehouse,market shed,garage,roofing of residence,etc.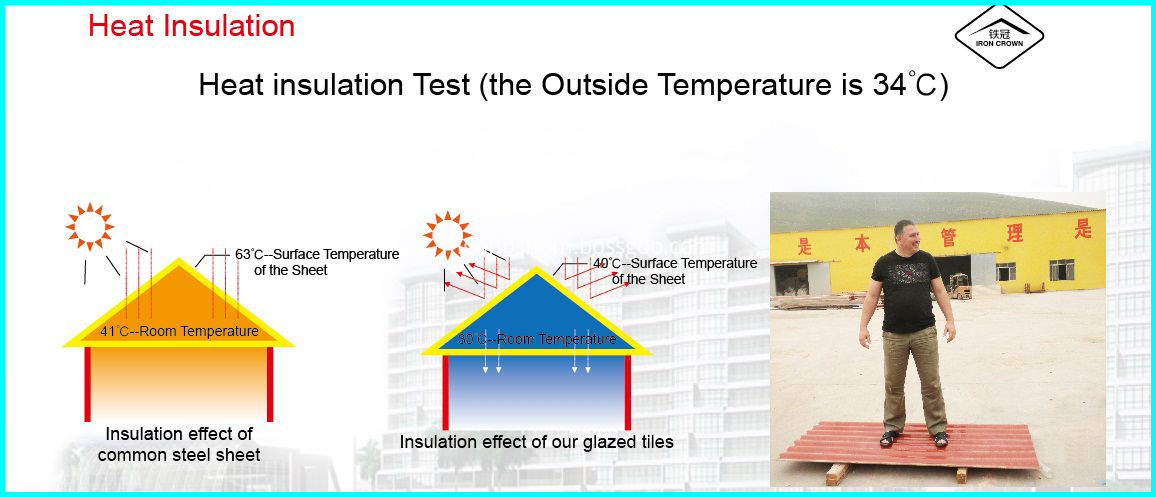 Comparision item
Color steel
Cement sheets
"Iron crown MGO roofing sheets "
Acid&Alkali resistant
poor corrosion resistance
perishable

PH value between 2 and 12,the tiles

will

not be affected

Fire-proof




coated with fireproof paint,when

temperature up to 800 °C,the steel

sheets began to melt;1000 °C will

be burning




the common cement products refractory

temperature is about 400°C

fire-retardant reached grade A1.NO

ignition combusting in 1000°C flame

Heat conductivity
46.52
according to the thickness
0.169
Strength

Easy bending;easy broken

,good toughness

easy damaged,easy broken

High strength;Good toughness

,No crack

Dimension keeping
easy deformed

easy deformed,easy broken

,easy damaged

Never deformed
Service life
3 to 5 years
about 5 to 8years
more than 30years
6.Project cases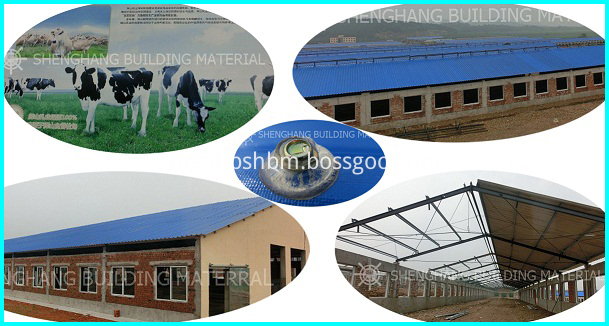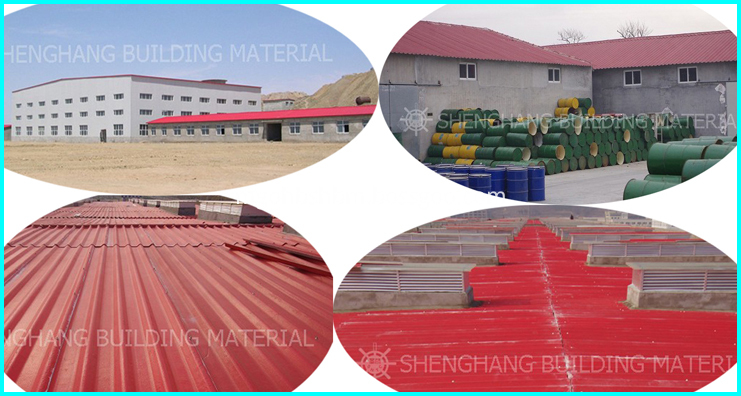 7.Contract information