Lowes outdoor faux stone spray paint look
Outdoor Faux Stone Spray Paint is a decoration effect resembles marble, granite paint. Lowes Faux Stone Paint main use of various colors of natural stone powder preparation, applied to the building wall imitation stone effect, it is also known as liquid stone. Real stone paint with fire, water, acid, pollution-resistant features. Especially in the curved buildings on the decoration, Faux Paint Stone Look vivid, there is a return to the natural effect.
Faux Stone Paint Features
Eco-friendly, Green Faux Stone Paint Odour-less technology ;
Excellent scrub resistance; Excellent waterproof function;
Good alkali resisting; Various color and design;
High covering ability; Superior adhesion.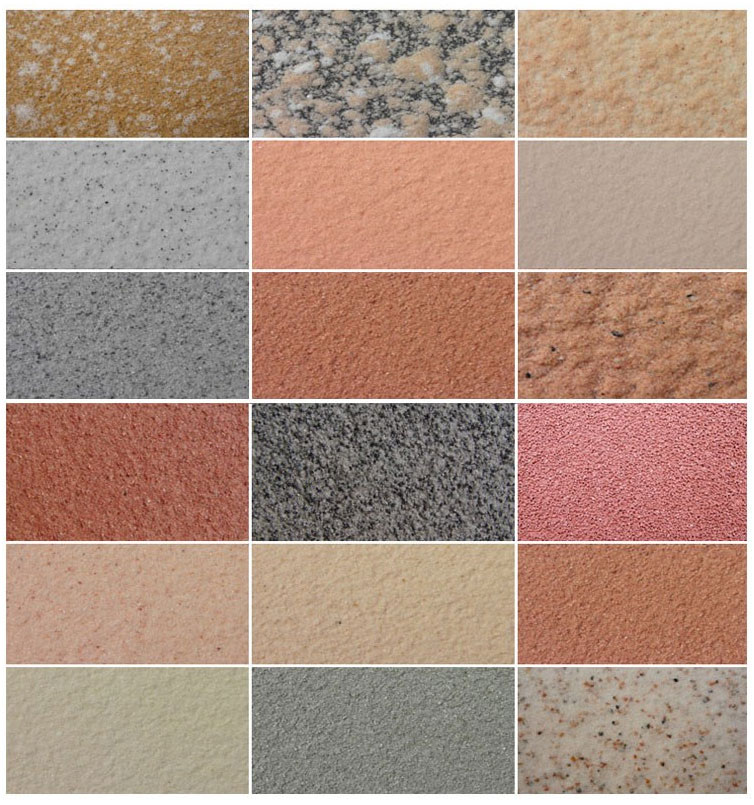 Application Notice of Faux Stone Wall Paint
1. Touch dry: At least 1. 5-2 hours (at 25℃).
2. Recoating: At least 3 hours(at 25℃).
3. The min temperature: -50 degree centigrade, the max temperature: +70 degree centigrade.
4. Paint system: Primer- Stone paint- Varnish
5. Color: White or as per the color card. Faux Stone Spray Paint effect.
6. Store it in a cool, dry and wellventilate place. And It can be stored 18 months at room temp.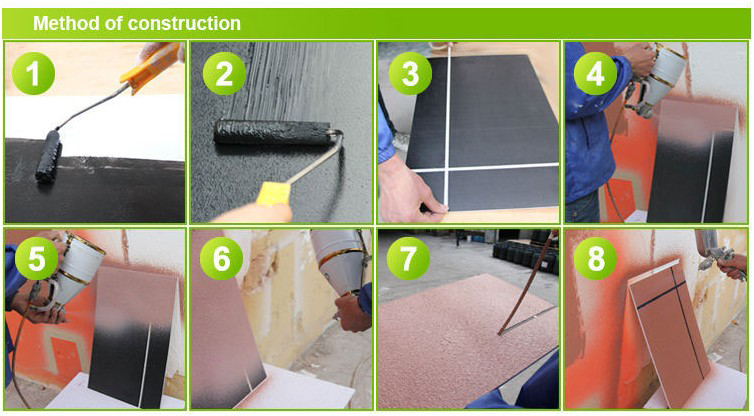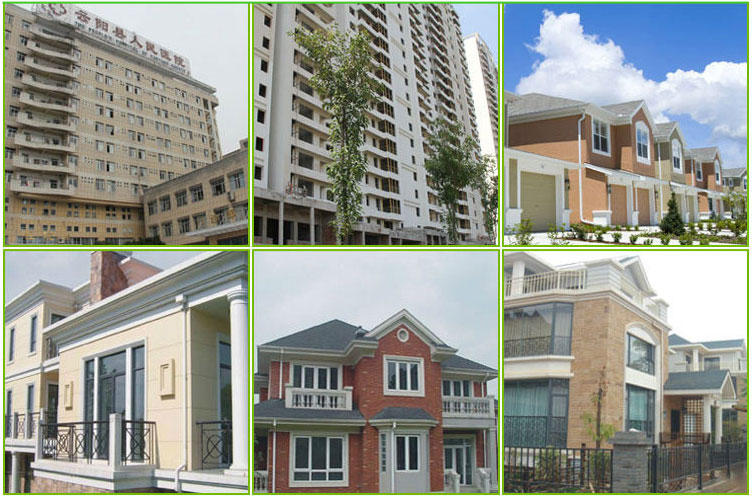 The functional stratification
1, the role of primer primer is to strengthen the waterproof surface of the grassroots level, eliminating the base due to water migration caused by the pan-alkali, hair and so on, but also increased the real primary paint and grassroots adhesion, to avoid peeling and loose .
2, the Artificial Stone Paint middle layer, which is the main floor. It has a direct impact on the true Shi Shi film decorative, hardness, bond strength, water resistance, weathering and many other properties. So it's adhesive and aggregate choice must be careful, Wholesale Faux Stone Paint, select the qualified products, it is very important.
3, finish, the use of overlay material is mainly to enhance the stone paint coating waterproof and stain resistance, UV resistance and other properties, the color is more bright and durable, but also for future cleaning.
The following is our true cases. Looking forward to our future cooperation.Let us create a beautiful word together! We are a company you can trust!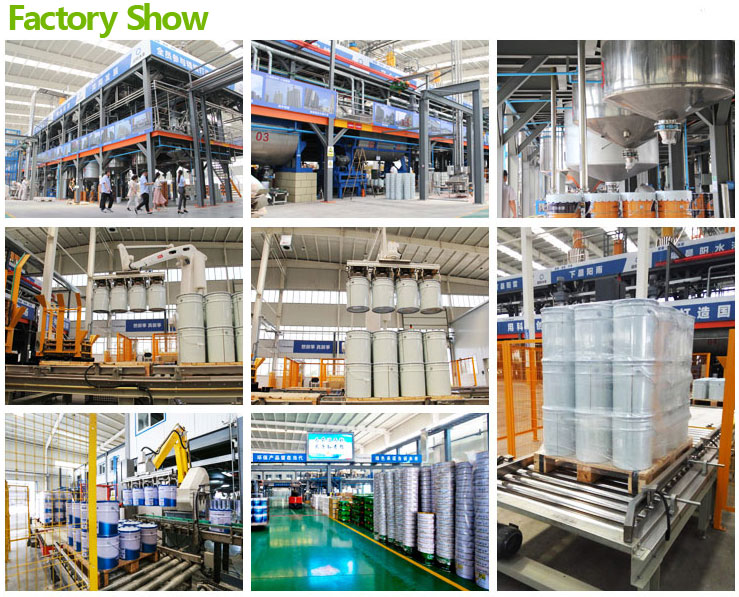 Q: Are you trading company or manufacturer ?
A: We are manufacturer
Q: Can you make different colors?
A: Yes. Our color center has developed over 1000 kinds of colors, plz refer to our color card to pick up what you want.
Q:can you accept the small order?
A:To be honest,it depend on the cost and technique,but we will try our best to accept the small order to build a long business relationship with our customers.
Q:How about the payment?
A:We can accept various kinds of payment terms, such as L/C,T/T, Western Union, paypal ect.
Q:Could i get samples for test?
A:Yes,according to company policy,the sample will be free for customer,just need pay the freight.
Q:What is your minimum order?
A:We are the coating manufacture,so we accept the M.O.Q 1Tons.
Q:How about the delivery time?
A:It depends on the quantity.Generally speaking,it will take about 15 days after deposite received. If you need the goods urgently,we will make our efforts to shorten the delivery time.